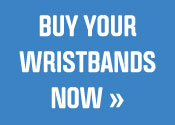 2014 merchandise is still on sale!
NOTE: Due to the Sweet Pea office being closed for a couple of weeks, any orders placed August 13th-22nd will not ship until the week of August 25th. 
Have questions about ordering? See our shipping and returns policies.
Children's apparel

Sweet Merchandise Pea Return Policy:
All sales are final. Shirts may be exchanged for a different size, if available, as limited quantities of all merchandise are purchased. Customer is responsible for all shipping charges. Please call our office at 406.586.4003 in the event an exchange is needed.

Sweet Pea Shipping Policy:
All items are shipped within 3-5 business days via USPS.
Shipping rates are based on order total.
Order Total Shipping charge
$4 or less: $3
$4.01-$12.00: $8
$12.01-$20.00: $9
$20.01-$40.00: $10
$40.01-$60.00: $11
$60.01-$80.00: $12
$80.01-$100: $13