Our online shopping cart is only available in July and August.  To order outside of these two months please send your order form to our office with a check payment.  Shipping charges can be calculated from the chart below.
2013 Merchandise available for purchase:
1/4 Zip Hooded Sweatshirt, Navy Blue
Sizes: S,M,L
$32
Hooded Sweatshirt, Navy Blue
Sizes: M,L,XL
$32
Ladies French Terry Full Zip Sweatshirt, Indigo Blue
Sizes: M,L,XL,XXL
$32
Children's Short Sleeve T-shirt, Gold
Sizes: 12 mo romper, 2T, 4T, S
$10
Tote bag
$10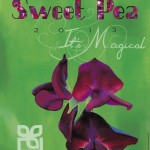 2013 Poster
$20
2013 Postcard
$1
Previous Year's Posters (view here)
1989, 1992, 1994, 2001, 2003, 2004, 2005, 2006
$5
2007, 2008, 2009, 2011, 2012
$12
Sweet Merchandise Pea Return Policy:
All sales are final. Shirts may be exchanged for a different size, if available, as limited quantities of all merchandise are purchased. Customer is responsible for all shipping charges. Please call our office at 406.586.4003 in the event an exchange is needed.
Sweet Pea Shipping Policy:
All items are shipped within 3-5 business days via USPS.
Shipping rates are based on order total.
Order Total           Shipping charge
$4 or less              $3
$4.01-$12.00         $8
$12.01-$20.00        $9
$20.01-$40.00        $10
$40.01-$60.00        $11
$60.01-$80.00        $12
$80.01-$100           $13