2015 Festival help wanted:
It takes upwards of 400 volunteers to make the Sweet Pea Festival happen. Below are some areas in which you can help:
Merchandise Sales
Jacobs Lobby- 424 E. Main (August 3-6)
In thanks for your much-needed help, we offer a free 3-day wristband to everyone who works 3 or more hours. Look for details on this in your confirmation letter.
2015 Planning Board Openings: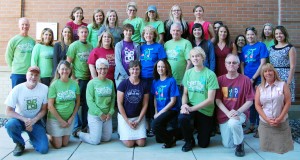 The Sweet Pea Board of Directors works year-round to plan and produce one of Bozeman's finest outdoor events.  If you would like to be part of this amazing group, consider joining our volunteer Board!
Committee Chairs plan and organize specific areas of the Festival.  We encourage all committee chairs to attend our monthly board meetings and to be a part of discussions and votes (via your Division Coordinator) that take place.
Digital Media – captures and manages photos and other media for promotional purposes (for our website, ads, newsletters, etc.) View the full job description here.
Family Entertainment – oversees the planning and management of the Family Stage performances. This year's lineup is already finalized, so half the job is done! View the full job description here.
If you are interested in learning more about any of the volunteer positions and our board, please call 586.4003 or email your name, phone number and the position(s) you are most interested in to admin@sweetpeafestival.org and our Director will contact you.