Sweet Pea 2015 Board of Directors Openings:
The Sweet Pea Board of Directors works year round to plan and produce one of Bozeman's finest outdoor events.  If you would like to be part of this amazing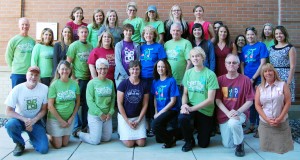 group consider joining our Board!  In October our current Board declares their intentions for staying or retiring, at which time we will post a list of openings, along with the job description for each position. There's sure to be one that fits your skills (or give you the opportunity to hone some new ones).  Inquire to Learn More (indicate "Planning Committee" in the "Primary Interest" box).
Tell us how you can help or call 406-586-4003 for more information.