Sweet Pea is a volunteer run event and would not be 37 years strong without the passion and dedication of thousands of volunteers that have given of their time over the years. Each year's Festival requires upwards of 400 volunteers to ensure a smooth operation. So grab a friend and get involved in bringing this amazing event to the community – it's a guaranteed good time!
We offer online scheduling so look over the areas of need below and then click the link to be taken to the shift board and to select the time that works for you.  In recognition of volunteering for 3 or more hours you will receive a free 3-day wristband to the Festival. Details on how to claim your band varies depending on the area of the Festival you volunteer for. Look for details in the confirmation letter that will be emailed to you post signing up for shifts. (One band per volunteer and you must sign up for a shift by Tuesday, July 29th. Offer does not apply to volunteering for the Runs, as they are put on by outside entities.) Click here for the form that will need to be turned in in exchange for your free band.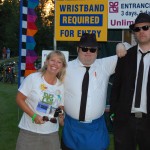 ADMISSIONS:  Man an admission gate and welcome attendees to the Festival. Sell them an admission band, if they don't already have one, and ensure they have a schedule of events. Money handling is required and you must be 18 or older.  Sign up for a shift!
CHILDREN'S ACTIVITIES:  The most memorable part of Sweet Pea for children is the opportunity to participate in the variety of fun activities we offer each year. Help with easels, face painting, woodworking, a quilt, or in a variety of other areas.  
Sign up for a shift!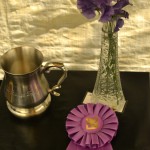 FLOWER SHOW: Be a greeter for the Flower Show! Greeters will direct people to literature on growing sweet peas, insure the music is constantly playing, and assist with the tallying of People's Choice votes, all while basking in the aroma of sweet peas, in the shade of the flower show tent. And of course, the tent needs to be set up and decorated, and torn down on Sunday!

Sign up for a shift!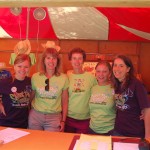 MERCHANDISING:  Work in the shade of our merchandising tent at the Festival selling people this year's poster and t-shirts. We also have opportunities to help at Crazy Days on July 20th, our Jacobs Crossing outlet the week of Festival, and afternoon shifts available in our office through the month of July (call 586.4003 for information on working in our office).  Money handling is required.
Sign up for Festival Merchandise Sales!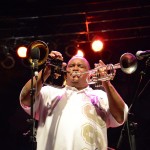 MUSIC:  Love live music? Always wanted to say "I'm with the band"? Here's your chance! Sweet Pea's music committee is looking for 2-3 volunteers to assist with set changes between bands and general errands (possible store runs, picking up bands from hotels, etc.). Volunteer requirements: must be on-time, responsible, and able to lift 30-50 lbs.  Valid driver's license – OR - experience with musical equipment a plus! Interested? Contact Becky at music@sweetpeafestival.org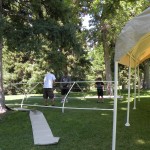 SET-UP & TEARDOWN:  We need your muscle to turn Lindley Park into a festival venue!  We start Thursday morning with flagging the perimeter of the park, setting up admission booths and performer changing tents, hanging signs, etc.  Sunday night it all has to come down and be stored away.  This is a true team effort and many hands make light work! 
Sign up for Set-up
Sign up for Teardown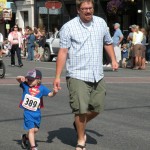 CHILDREN'S RUN:  Watch the children cross the finish line! Assist with set-up, timing, crowd control, refreshment tables, and teardown. Volunteers will meet at the corner of Church and Main at 9:15 on race day, Saturday, August 2nd. Your duties will be completed before the start of the Parade which immediately follows the run. Please call the Bozeman Parks and Recreation Department to volunteer at 582.2290.
Call 406.586.4003 if you need more information.